Goodman McGuffey partner, Robert Luskin, is hosting a virtual seminar on Thursday, August 20th from 12:00-1:00 P.M. (EST) offering 1 hour Property & Casualty CE Credit within the state of GA.
The Zoom webinar link will be sent out later on prior to the start of the Zoom webinar, so be on the lookout in your email for the link. If you cannot attend this webinar or wish to have another topic covered, please feel free to contact our marketing coordinator to discuss.
Goodman McGuffey LLP will be hosting several webinars throughout the remainder of this year covering a variety of topics and offering CE credits in other states such as Florida, South Carolina, and North Carolina.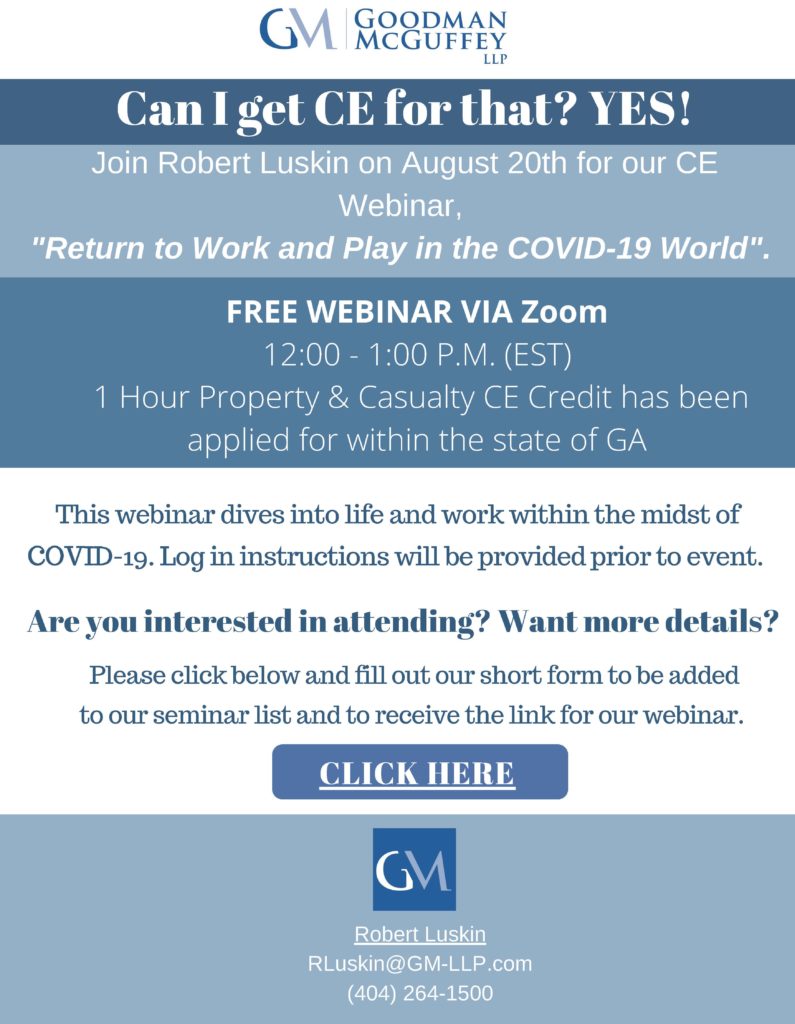 Please contact Britton Farlow with any questions or fill out the Contact Us form on our website.
Marketing Coordinator
Britton Farlow
BFarlow@GM-LLP.com
404-926-4125
Featured In This Article: