Graham Newsome
Associate
vcard
Graham Newsome is an Associate Attorney working out of the Atlanta, GA office of Goodman McGuffey LLP. Graham focuses his practice on employment litigation for management, defending corporations in lawsuits arising under Title VII of the Civil Rights Act of 1964, the Age Discrimination in Employment Act (ADEA), the Family and Medical Leave Act (FMLA), and the Americans with Disabilities Act (ADA), as well as related state laws. Graham also maintains a practice that includes providing daily HR advice and counseling to employers of all sizes.
Graham has held many unique positions throughout his legal career. Upon graduating from law school, Graham worked as an in-house attorney at a professional association for Georgia educators. Graham then had the rare opportunity to become the General Counsel for a delivery and logistics startup with over 1,000 employees nationwide. During his time as a General Counsel, Graham learned how to ensure that the needs of a business can be reconciled with a company's legal obligations by finding innovative and practical solutions to complicated legal issues. Graham has also worked for a large labor and employment law boutique.
He is a frequent volunteer at a non-profit organization, Ignite Mental Health, as a Legal Advisory Board Member. Graham also volunteers for the Athens Access to Justice Initiative. Graham is a member of the Defense Research Institute (DRI), the Atlanta Bar Association (ABA), Atlanta Claims Association (ACA), the Georgia Defense Lawyers Association (GDLA), Society For Human Resource Management (SHRM), and the Labor and Employment Law Section of the State Bar of Georgia.
Graham also has a somewhat uncommon perspective within the field of employment law. Graham practiced at a firm that was well known for its representation of plaintiffs in whistleblower litigation. While Graham prefers employment defense, his background in plaintiff's work helps provide an exceptional viewpoint that the average practitioner does not possess.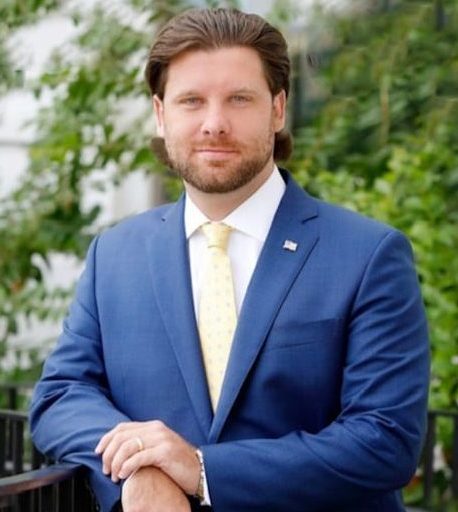 Professional Memberships
State Bar of Georgia – Labor and Employment Law Section

Atlanta Bar Association

Atlanta Claims Association

Defense Research Institute (DRI)

Society For Human Resource Management (SHRM)

Georgia Defense Lawyers Association (GDLA)

Volunteer at Ignite Mental Health non-profit organization as a Legal Advisory Board Member

Volunteer for the Athens Access to Justice Initiative
Speaking Engagements
Co-Host, Newnan-Coweta Chamber of Commerce, "Back-to-Business: Business Operations and Legal Liability, Part 2" (August 19, 2020)

Co-Host, Newnan-Coweta Chamber of Commerce, "Back-to-Business: Workplace Best Practices and Legal Insights" (June 17, 2020)

Co-Host, Thomson-McDuffie Chamber of Commerce, "Coronavirus Return to Work Blueprint for Employers" (June 9, 2020)
Publications
Co-Author, Governor Kemp Pulls Back On COVID-19 Restrictions for Georgia (April 5, 2021) https://www.gm-llp.com/governor-kemp-pulls-back-on-covid-19-restrictions-for-georgia/

Author, Retail Therapy Fridays: Look Out- the FFCRA Isn't So Last Season (March 19, 2021) https://www.gm-llp.com/retail-therapy-fridays-look-out-the-ffcra-isnt-so-last-season/

Author, Whole Foods, Partial Motion to Dismiss: Massachusetts Federal Court Upholds BLM Ban (March 15, 2021) https://www.gm-llp.com/biden-continues-overhaul-of-national-labor-relations-board/

Author, Biden Continues Overhaul of National Labor Relations Board (March 3, 2021) https://www.gm-llp.com/biden-continues-overhaul-of-national-labor-relations-board/

Author, Biden DOL: Trump's Gig Is Up (February 26, 2021) https://www.gm-llp.com/biden-dol-trumps-gig-is-up/

Co-Author, (2021) "Labor and Employment Law," Mercer Law Review: Vol. 72- Annual Survey of Georgia Law

Co-Author,  IRS issues guidance on President Trump's payroll tax memorandum (September 2, 2020) https://www.jdsupra.com/legalnews/irs-issues-guidance-on-president-trump-58011/

Co-Author, President orders that withholding of SS taxes be deferred, but there are details to be ironed out (August 24, 2020)  https://www.jdsupra.com/legalnews/president-orders-that-withholding-of-ss-26125/

Co-Author, Hit the Reset Button: NLRB restores precedent on bargaining obligations for discretionary discipline (June 29, 2020)  https://www.jdsupra.com/legalnews/hit-the-reset-button-nlrb-restores-59835/

Author, Georgia legislature passes "COVID-19 Pandemic Business Safety Act" (June 29, 2020) https://www.jdsupra.com/legalnews/georgia-legislature-passes-covid-19-88860/

Co-Author, NLRB moves ahead with new election regs that were not blocked by federal Judge (June 23, 2020) https://www.jdsupra.com/legalnews/nlrb-moves-ahead-with-new-election-regs-93266/

Author, NLRB follows path set by DOL for joint-employer status, 3.9.20 https://www.jdsupra.com/legalnews/nlrb-follows-path-set-by-dol-for-joint-12390/

Author, Georgia Employers' Association, "Event & Party Planning for Employers" (January 7, 2020)

Co-Author, The NLRB's December flurry – more return to reason for year end (December 31, 2019) https://www.jdsupra.com/legalnews/the-nlrb-s-december-flurry-more-return-12183/

Co-Author, Scheduling of union elections under the new rule: More time, or about the same? (December 19, 2019)  https://www.jdsupra.com/legalnews/scheduling-of-union-elections-under-the-37449/

Co-Author, Not so fast! NLRB will slow down the "quickie" election rule (December 18, 2019) https://www.jdsupra.com/legalnews/not-so-fast-nlrb-will-slow-down-the-66318/